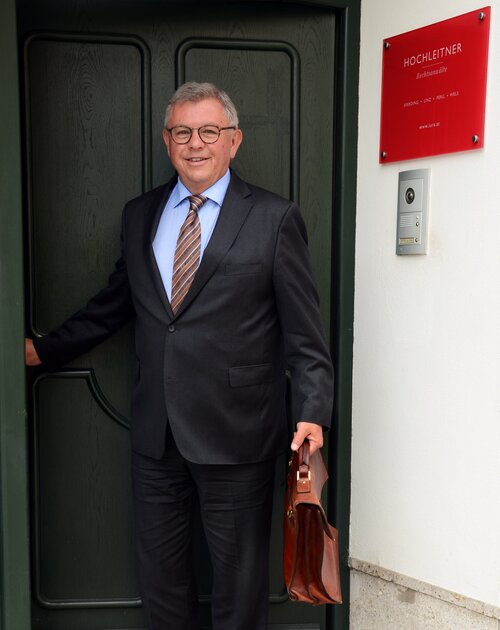 Dr. Johannes Hochleitner
Lawyer / Partner
---
---
Curriculum Vitae
Johannes Hochleitner has been an independent attorney in Eferding since September 1986.
Johannes Hochleitner graduated from the University of Salzburg law school in July 1981. After his practical training at the Eferding district court and the Wels regional court from August 1981 to April 1982, Johannes Hochleitner worked in his father's law firm as an associate from May 1982 to August 1986.
Besides his activity as a lawyer Johannes Hochleitner was a member of the community board of the city of Eferding as a city councillor from 1989 to 1999, where he was responsible for the building department and the department of real estate.
In 2002 and 2007 Johannes Hochleitner contributed to the further development of the law firm by establishing its offices in Perg and Linz.
In 2002, Johannes Hochleitner has been appointed as examination commissioner at the Linz Higher Regional Court for bar examinations.
---